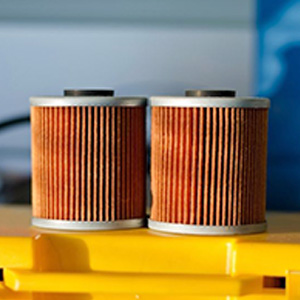 Range of Adhesives and Potting compounds

Veeyor polymers are the market leader in the catering needs of the filtration industry. Our epoxy, silicone, and polyurethane products endure chemical exposure and temperature extremes. At Veeyor, we have expertise in formulating high-quality resins solutions for the filtration industry. With advanced manufacturing and the best R&D facilities, our team works closely with clients to develop products for client's specific needs.
Hepa Filter adhesives
We at Veeyor Polymers, manufacture many adhesives and potting compounds designed for use in HEPA filters. Our products are designed to possess excellent adhesive qualities. Our HEPA filter polyurethane adhesives have the maximum strength to withstand rough handling without cracking or tearing on various substrates.
We also produce a variety of silicone gels used for sealing applications. Our silicone gels and adhesives are manufactured to provide you a consistent material with no gel time drift in your facility. The formulations are designed to suit manual and/or automatic applications as per the end-user's requirements.
Air filter adhesives
We at Veeyor Polymers, manufacture a range of PU, epoxy, silicone, and ceramic adhesives for your specific air filtration applications. The filters can be used in automotive engines, heavy-duty equipment, dust collectors, or even high-end industrial or commercial vacuum cleaners.
To attain the best quality air filter with high performance, you not only need adhesives that are compatible with your production equipment but also meet the ultimate end-use filter requirements. By using our adhesive you can expect a high performance and reliability for your air filter.
Air FIlter PU Resin
Veeyor Polymers has rich research and application-based experience in manufacturing products for your specific air filter adhesion application. Our air filter PU resins have been used and proven for several years in end cap sealing in automobiles and industrial settings.
Our filter adhesive formulations are specifically designed for your customized application so that they can withstand shock, vibration, and temperature extremities. Using our air filter PU resins will increase your production efficiencies and end cap products that are consistent and cure more quickly.
Veeyor's Epoxy, PU and Silicone compounds are highly regarded for applications like potting of transformers, coil windings, capacitors, PCB components, filters and many more…