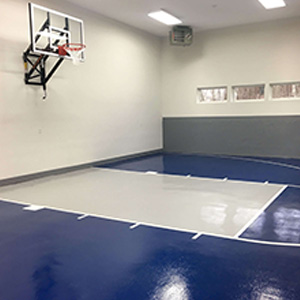 Safe and durable Epoxy flooring compounds

Epoxy flooring is ideal where there is a requirement of safety and durability of the flooring. Veeyor polymer provides epoxy coatings that are tough, hard-wearing, chemical and abrasion-resistant coatings that help the surface to last long without compromising any of the properties of the concrete floor.
Benefits
Provides monolithic surface with added aesthetics.
Environmental Friendly.
Withstands traffic wear and tear.
User friendly & provides Ease of application.
Easy to clean and resists fungal and bacteria growth.
Excellent bonding to concrete (Old / New) & various other substrates like kota stones etc.
Our superior quality two-component epoxy system end result gets monolithic, smooth, non-porous, hygienic coating that is easy to clean and maintain. With strong research, we are able to provide custom formulation as the specific requirement of the clients.
Veeyor's Epoxy, PU and Silicone compounds are highly regarded for applications like potting of transformers, coil windings, capacitors, PCB components, filters and many more…