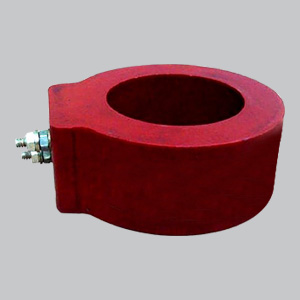 Hot curing epoxy for high voltage applications
The role of the magnetic core in transformers is often stated as being to increase and concentrate the magnetic flux that links the primary and secondary coils. Veeyor's impregnation compounds feature long-term storage stability, exceptional chemical/moisture resistance and the ability to withstand elevated temperatures.
VEEFILL 3001 system is a hot or latent curing epoxy system, it is mainly used to encapsulate in High voltage CT / PT and bushings and magnet re-winding.
Key Features
Anti-settling properties
Class H insulation
Ready to use in pressure gelation systems
Technical Data
| RESIN / HARDNER PROPERTY | UNIT | SPECIFICATION |
| --- | --- | --- |
| Resin Viscosity | cps @ 25°C | 10000 – 50000 |
| Resin Density | g / cc @ 25°C | 1.4 – 1.9 |
| Hardener Viscosity | cps @ 25°C | 7500 – 30000 |
| Hardener Density | g / cc @ 25°C | 1.4 – 1.9 |