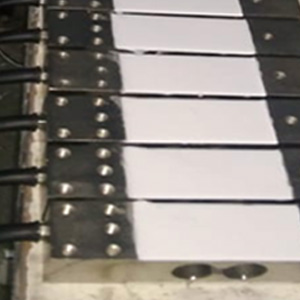 Silicone compounds for LED Driver potting
Proper Potting is critical for LED drivers, The quality of potting formulation determines the level of protection and therefore contributes to the long life and interrupted performance of these lights.
VEESIL 4090 is a two-component colored silicone system specially designed for sealing and potting applications in electrical and electronic industries. It offers high-temperature operability and re-workability.
The material is low in viscosity for ease of flowing. The product offers excellent fire-retardant properties (comparable to UL 94 V0).
Key Features
Easy to use 2 component system
Low viscosity
Machine pourable
Fast drying
High thermal conductivity
Technical Data
| RESIN / HARDNER PROPERTY | UNIT | SPECIFICATION |
| --- | --- | --- |
| Resin Viscosity | cps @ 25°C | 5000- 7000 |
| Resin Density | g / cc @ 25°C | 1.4 – 1.7 |
| Hardener Viscosity | cps @ 25°C | 5000- 7000 |
| Hardener Density | g / cc @ 25°C | 1.4 – 1.7 |